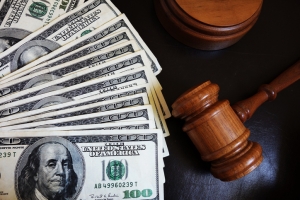 If you were recently awarded child support in the state of Maryland and are now wondering when and how your payments are going to be disbursed to you, then read on below as we have some helpful information that addresses this.
When a parent is awarded child support, there are different ways in which they can receive the money. These include:
Receiving your child support payments on an EPiC card. The

Maryland Child Support Enforcement Administration

(CSEA) will automatically enroll you in the Electronic Payment Issuance Card (EPiC) program, unless you choose to opt out of this program. This means you will receive an EPiC card, which works the same way as a Visa debit card would from CSEA. When receiving your funds via an EPiC card, you have access to them 24 hours a day, 7 days a week and your card can be used to make purchases everywhere Visa debit cards are accepted. CSEA also says that you will also have the ability to withdraw cash from your account at PIN-based point-of-sale (POS) terminals and even ATMs.
Other important facts pertaining to the EPiC card:
If you agree to receive your child support payments via an EPiC card or neglect to opt out of the program, Bank of America will create an account in your name.

Whenever you are due to receive a payment, CSEA will send the funds by Electronic Funds Transfer to your EPiC card.

You can then use your EPiC card to make purchases or withdrawals until the funds are exhausted.

You cannot make any additional deposits to the account. Only CSEA is able to fund the card. 
You can have your funds directly deposited into your bank account. If you wish to receive your child support payments via direct deposit, you must contact the Maryland Child Support Enforcement Administration (CSEA) Customer Care Center at 1-800- 332-6347 to apply for this.
You can have your funds mailed to you.
If you choose not to receive your child support payments via an EPiC card or have them directly deposited into your bank account, you can request that the CSEA mail you a check.
What will happen to my child support payments if I receive government assistance?
If you are receiving Temporary Cash Assistance (TCA), you need to be aware that the state will keep your child support payments as reimbursement for that benefit. That means you won't be receiving both your TCA and your child support funds at the same time. However, if there comes a point in time when you are no longer receiving TCA, you should then begin to receive your child support payments.
What can I do if my child's non-custodial parent doesn't pay the child support that they were ordered to provide me with?
In the event your child's other parent is not paying the child support they owe, you can always contact the Maryland Child Support Administration which not only helps "non-custodial parents identify and overcome any challenges they may face," but they also "aggressively pursue cases where a non-custodial parent has the ability to make regular payments but chooses not to."
You also have the option of hiring one of our Rockville, MD child support attorneys who is more than qualified to enforce a child support order and get you the funds you and your child are entitled to. Sometimes, certain agencies including the Maryland Child Support Administration are extremely busy as they are helping hundreds and hundreds of individuals dealing with the same struggles you are experiencing which means you might not get the immediate help you are seeking.
However, when you choose to retain a MD child support lawyer who will dedicate the time and put in the right amount of effort to get your child support order enforced, there is a better chance you will start receiving the money you need sooner. Therefore, if you would like to learn more about how Barkley & Kennedy can assist you with your child support issue, contact our office today at 301-251-6600 to schedule an initial consultation.
You can reach Barkley & Kennedy at:
51 Monroe Street, #1407
Rockville, MD 20850
301-251-6600
Website: www.barkenlaw.com