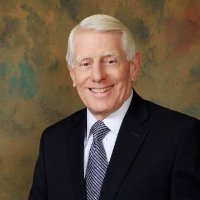 I'm Brian Barkley, and here's how I will help you.
People want experienced lawyers AND personal service. At Barkley & Kennedy, we're not a 50-man firm. With us, the name partner is answering your phone call.
Personalized service, experience. Whatever your problem is, chances are I've dealt with it before, which saves clients time and therefore money. Reasonable rates for the experience that I have for over 30 years of practice.
Clients can get me on the phone. I'm approachable, friendly and knowledgeable. I make my own appointments. I promptly return calls.
My clients value my responsiveness and accountability. If I am not available because I am in Court or a meeting, my partner or staff can still get you answers anyway. We're reachable, and informed about each other's cases (not just the lawyers but the staff, too).
I believe the best way to handle a client's case is to act like it's your own. I know that whatever is going on with you is the most important thing in your life and respect that and act accordingly. My clients value that approach.
In the past few years I have:
Successfully sued Montgomery County to prevent that construction of a soccer complex in a residential area in Potomac.

Made new law in the State of Maryland. I convinced the highest Court in Maryland to give retirement benefits to an ex-spouse after the death of her former husband when her prior lawyer failed to get a QDRO (a court order directing the payment to the former spouse) prior to the ex-husband's death.

Successfully handle many complicated Estates where there was significant litigation between the heirs.

Successfully obtained custody of a young child for her grandparents.

Settled the majority of my cases on favorable terms for my clients to save them significant amounts that would have been spent in protracted litigation.

When necessary taken many cases to trial.

Provided business advice and counsel to many companies about formation, contracts, successor planning.

Provided estate planning advice to many individuals.

Selected among the 10 Best Family Lawyers in Montgomery County.

Named to Who's Who in America.

Chaired the Bar Association of Montgomery County Judicial Selections Committee and Committee Chair of the Year.

Highest Rating from Martindale-Hubbell for over 30 years.

Board Chair of Rockville Chamber of Commerce and Greater DC/Maryland Chapter of National MS Society
https://www.barkenlaw.com/wp-content/uploads/2017/09/AAEAAQAAAAAAAABkAAAAJDUxYjliZThiLTAxMDQtNGE5ZS04ZTEyLTk5NGFhODk4MzRkNQ.jpg
200
200
Brian Barkley
/wp-content/uploads/2016/08/logo-1.png
Brian Barkley
2017-09-14 12:02:49
2017-09-14 12:02:49
Why hire Brian Barkley as your attorney?