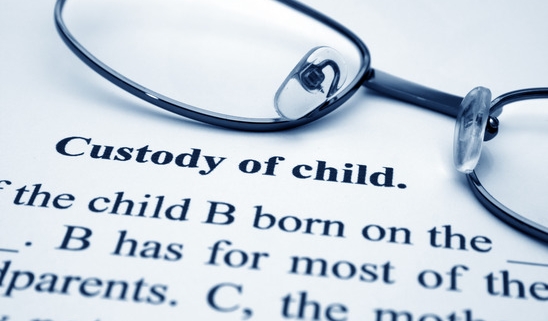 If you are going through a divorce and you have children, one of the most pressing matters that you will find yourself dealing with  is child custody. If you are like most parents, you probably are hoping that you are awarded fair custody and that you can reach an  agreement that  is in the best interest of your child.  With a little preparation, you can increase the chances of  this happening.  Going into a child custody case prepared helps you  obtain the outcome that is in your favor and also gives you the advantage of knowing what to expect.
Below are  a few ways you can prepare yourself if you are in the initial stages of a child custody matter.
The first thing you want to do is hire an attorney that is an experienced Maryland child custody lawyer. At

Barkley & Kennedy

, our attorneys understand how stressful

 

a child custody case will

 

be and we are prepared to assist you and answer

 

any questions you have. We get to know our clients by listening to their concerns and issues. Instead of going in with uncertainties and a lack of support, why not place your trust with

 

lawyers who have helped numerous

 

clients

 

through their contested custody proceedings.
Familiarize yourself with Maryland's child custody laws. Your attorneys will be

 

beneficial as they are aware of the law governing resolution of contested custody proceedings and the numerous factors that the court will consider in resolving the dispute..
Know what the courts are going to consider in terms of how custody is awarded. All child custody cases will be resolved on the

 

best interests of the child standard but, given the numerous factors the court will consider, this vague standard won't fully prepare a parent for presenting the proper testimony and evidence. . While you might be under the impression that living with you is what is best for your children, the key is preparing, organizing and presenting your case in a fashion that will lead the court to this conclusion.

 

Some or all

 

of the following factors may be analyzed by the court in reaching a decision based upon the best interests of the child:
Fitness of the parents

Religion

Character and reputation of the parents

Adultery

The requests and sincerity of the parents

Agreements of the parents

The child's desires and the impact on the child's social and school life

Material advantages of each parent and the ability to maintain an appropriate home

Willingness of the parents to share custody

The desire and ability of the parents to communicate with each other

Geographic proximity of the parents

Potential of each parent for maintaining the child's

 

relationships with family members

Age, health, and sex of the child and of other children in each household

Demands of employment or other obligations of each parent

The child's relationship with each parent and the length of any separation from either parent and any abandonment by a parent

Impact on state and federal assistance
[Source: Maryland Courts].
At the direction of an attorney you need to gather all the essential paperwork needed for your case.

 

Every case is going to be different as families are faced with differing circumstances. The paperwork you need might not be the same as what another couple might be required to fill out. You may need the direction of an attorney as to how to be a better parent, so preparation for a custody dispute can never commence too soon. To ensure that you have all the documentation you need, it is best that you allow your child custody attorney to gather it all for you and review it for accuracy as early as possible. If you would like to review some of the forms the Maryland Courts generally use for custody cases, you can

click here

now to do so.
There are plenty of other ways you can prepare yourself for your custody case. If you are interested in hiring a Rockville, MD child custody attorney to help, feel free to contact Barkley & Kennedy so we can schedule an initial consultation.

Barkley & Kennedy is located at:
51 Monroe Street, #1407
Rockville, MD 20850
301-251-6600
https://www.barkenlaw.com/wp-content/uploads/2018/08/photodune-899928-custody-of-child-xs.jpg
365
548
Brian Barkley
/wp-content/uploads/2016/08/logo-1.png
Brian Barkley
2018-08-30 11:31:02
2020-04-30 15:34:21
What Are Some Ways I Can Prepare for a Child Custody Case in Maryland?