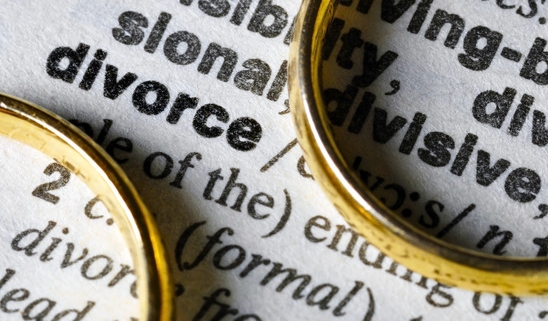 A new law recently took effect in the state of Maryland regarding filing for an absolute divorce and many spouses might be happy to hear what modification this new law has made. As of October 1, 2018, both parties who are filing for an absolute divorce on the grounds of mutual consent are no longer required to appear together before the court in order for their divorce to be granted [Source: SB 499]. In the past, the divorce law required that both individuals be present in court at the same time given the same circumstances applied.
What does it mean when a couple files for an absolute divorce on the grounds of mutual consent? 
When a couple files for an absolute divorce, they must have a ground for filing, which could be that they met the 12-month separation period or one party in the relationship committed adultery. However, in order for SB 499 to apply to the matter, both parties must file on the basis on mutual consent. The Maryland Courts state that this means that both parties have come to an agreement on all of the following matters:
Alimony

Property

The care, custody, access, and support of minor or dependent child(ren).
Both parties are required to write up and sign the settlement agreement they have made and attach a copy of it to the Complaint for Absolute Divorce form which is one form that the courts require to be filed. In the event the settlement agreement states that child support payments will be made, the party filing the divorce paperwork must also attach a copy of the completed Child Support Guidelines Worksheet (Form CC-DR-030 OR CC-DR-031) to the Complaint for Absolute Divorce form.
Need help filing for an absolute divorce in Rockville, Maryland?
Although filing an absolute divorce with the ground of mutual consent is expected to be easier to get through than a divorce that involves one or both parties who are contesting it, there are still issues that arise in which a divorce attorney can help you get through. Many individuals aren't sure what paperwork needs to be filed and whether their situation qualifies them to file for an absolute divorce. Therefore, rather than carry on with uncertainties, it is best you have one of the Rockville, MD divorce lawyers at Barkley & Kennedy helping you and guiding you throughout the duration of the case.
The reality is, divorces tend to bring upon stress and bring out other emotions that make getting through the process more difficult to do. However, when you have a compassionate and dedicated divorce attorney in Rockville, MD working beside you and helping you through each step that is associated with the process, it is often easier to get through and you might find that your divorce gets settled much quicker than most.
To learn more about how our MD divorce and family law attorneys can help you through this difficult time and why you should consider having our team stand beside you during your divorce case, call us at 301-251-6600 to schedule a consultation where we can explain this to you and much more.

You can reach Barkley & Kennedy at:
51 Monroe Street, #1407
Rockville, MD 20850
301-251-6600
https://www.barkenlaw.com/wp-content/uploads/2018/11/photodune-868126-divorce-xs.jpg
364
548
Brian Barkley
/wp-content/uploads/2016/08/logo-1.png
Brian Barkley
2018-11-06 11:23:51
2020-05-15 15:52:45
Maryland Passes New Divorce Law that Applies to Those Who are Filing for an Absolute Divorce